Amino 14x GHR Immune System Booster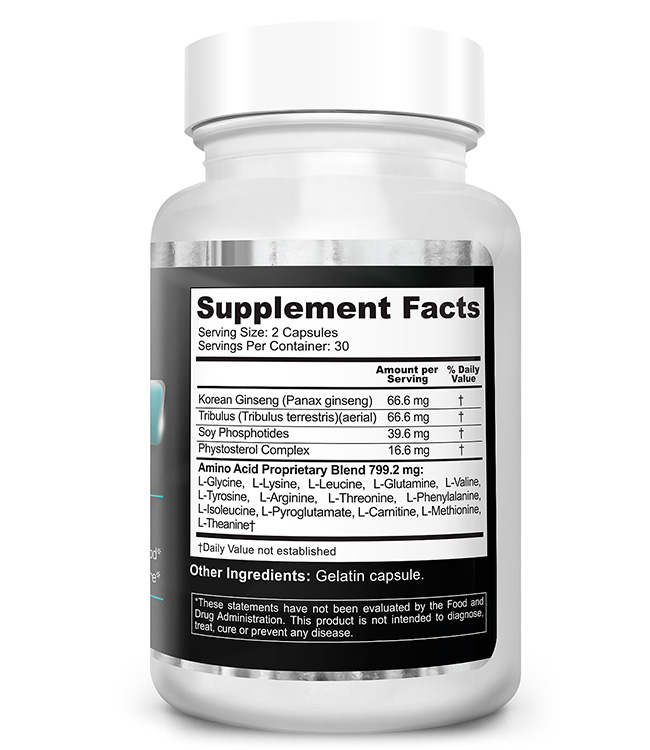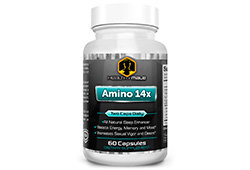 In-Stock
HGH Muscle & Immune System Booster. Amino 14x increases libido & sexual stamina. Natural sleep formula and immune system booster featuring Tribulus Terrestris, Panax Ginseng, Arginine.
Quantity
Price
$
GHR Natural Formulation for Improved Vitality, Anti-Aging, and Immune System
The Facts About Human Growth Hormone, or HGH
Youve probably heard about Human Growth Hormone (HGH). The bad news: with age, our pituitary glands slow down and eventually stop producing as much as 80 percent of HGH from age 21 to 61.
The Benefit of Amino 14x Vitality, Anti-Aging, and Immune System. It is almost a certainty that you have heard about Human Growth Hormone (HGH) at this time. When we age our pituitary glands begin to slow down. At some point they will cease producing about 80% of HGH, this occurs during the age range of 21 & 61. This may be the bad news, but there is good news… You may be able to increase HGH and stimulate it with supplements
All Natural Ingredients:
Zinc (oxide) 50 mg 333%
Tongkat Ali Root Powder
(Eurycoma longifolia) 500 mg *
Maca Root (0.6% extract) 250 mg *
L-Arginine HCl 500 mg *
Panax ginseng Root Extract 67.5 mg *
Eleutherococcus senticosus Root Powder 67.5 mg *

Proprietary Blend 838 mg *
Consisting of: Sarsaparilla Root Powder, Pumpkin Seed Powder, Muira Puama Bark (4:1 extract), Oat Straw 5:1 Extract, Nettle Leaf (5:1 extract), Cayenne Pepper (40M HU/G), Astragalus Root (4:1 extract), Licorice Root (4:1 extract). Catauba Bark Powder, Tribulus Terrestris Powder, Orchic Powder, Boron 5% (amino acid chelate), and Oyster 4:1 Extract.

* Daily value not established

Other ingredients: Microcrystalline cellulose, vegetable stearic acid, calcium carbonate, vegetable magnesium stearate, croscarmellose sodium, hydroxypropyl methylcellulose, and silicon dioxide. ALLERGEN WARNING: CONTAINS SHELLFISH (OYSTER).

Healthymale Video

Ultimate lifestyle products for optimal male health.
---