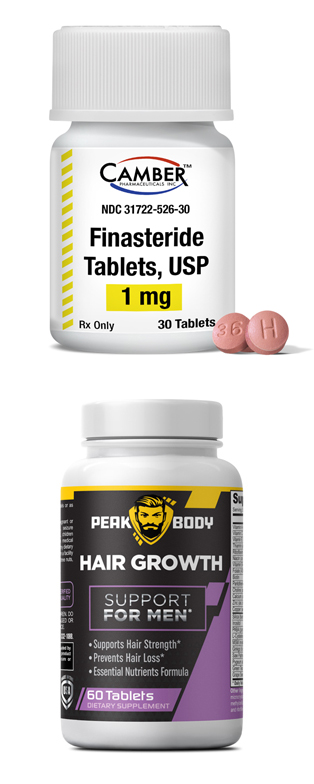 Finasteride Camber
In-Stock
Camber Finasteride is a steroid reductase inhibitor and hair loss can be best treated utilizing it. The measure of the hormone dihydrotestosterone (DHT) in the body is decreased significantly and may hinder hair loss in men.
Manufacturer
Camber Pharmaceuticals
Quantity
Hair Growth for Men
In-Stock
Hair Growth Supplement treatment for mens hair.
Quantity
Hair Loss Trial Package. Get 50% Off 30 Finasteride Hair Loss Pills and Receive a FREE Bottle of PeakBody Hair Growth Supplement
Coming Soon.