Male Supplements
Get Cutting Edge Herbal Supplements for Men
Men 30 to 90+ Do You Want to Obtain Optimal Health? Now You Can Get the Highest Strength and Quality Supplements Online With No Prescription Needed. Treatments for Weight Loss, Libido, Energy, Muscle, Vision, Prostate, Joint and More Shipped Direct to You.
Polyphenols Key to Green Tea's Rich Antioxidant Health Benefits
The benefits of drinking green tea have been studied for years, and it seems that each time they look a little harder, scientists find more benefits to the tasty drink. From improving blood flow to helping Diabetics keep their sugar stable, green tea's healthy reputation is well-earned. Perhaps one of the biggest health benefits green tea has is the presence of antioxidants.
What are Antioxidants?
Twenty years ago, scientists determined that people who had a diet low in fruits and vegetables were more likely to develop chronic health conditions such as vision loss and atherosclerosis. At the time they believed that fruits and vegetables contained substances that defended against free radicals, which were known to cause disease. They called these substances antioxidants.
New Views on Antioxidants
While antioxidants have been credited with saving people from free radicals and preventing future chronic disease, researchers have found that this isn't the case. Taking antioxidants such as vitamin C, vitamin E, beta-carotene, phenols and others as supplements, without ingesting the foods that contain the antioxidants, has proven no more beneficial toward fighting disease than simply ingesting the foods that contain them. In addition, over-ingesting antioxidants has actually been shown to increase a person's risk for some cancers and cardiovascular diseases.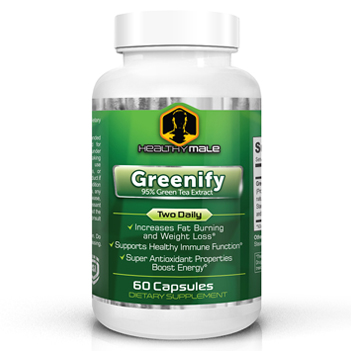 Polyphenols: The Exception
Under scrutiny, most antioxidants reveal fundamental flaws that discourage overuse. However, there are a few substances that have been labeled as "antioxidants" that scientists have determined really do fight free radicals. One is the class of antioxidants known as polyphenols. These substances include flavanols known as catechins and are largely found in green tea. Unlike other antioxidants, green tea polyphenols have been proven to protect against chemical carcinogens that might cause a variety of skin and organ cancer.
Green tea has been a popular drink through Asia for hundreds of years, and now scientists know why it continues to be popular among health enthusiasts today.
---
About the Author:
Mark Delano is the Managing Editor and handles all day to day operations for HealthyMale.com. He is a personal fitness trainer, nutritionist and avid mountain biker who also enjoys exploring the trails of Arizona. Besides his everyday duties at HealthyMale, Mark is also a guest columnist for several blogs related to men's health.
Click to see more articles from Mark