VitalityMaxx Sexual Enhancement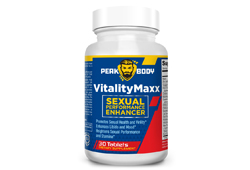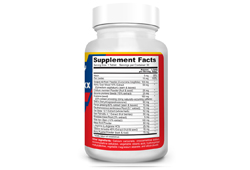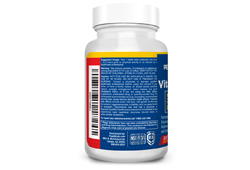 In-Stock
Herbal Male Libido Support. Improve your sexual health and bring back your virility and an enhanced sexual performance.
Quantity
VitalityMaxx Natural Male Supplement?
VitalityMaxx is a 100 percent natural herbal supplement capsule, all the ingredients are carefully chosen, and produced in the USA through our partners NSF certified and FDA registered facility.
People have used plants and herbs as medicine for a very long time, including for issues like virility and enhanced sexual performance. In recent times, science and research have begun proving the effectiveness of herbal and botanical medicines. They can work alone or in combination with pharmaceuticals to return your sexual health to a flourishing state, increasing both your stamina and sense of pleasure.
A healthy sex life is one element of your overall well-being. The Urology Journal Study states that men with erectile dysfunction (ED) have a higher incidence of depressive symptom. When you experience erectile dysfunction, things such as increased anxiety and lack of sleep often affect self-esteem.
VitalityMaxx contains a selection of herbs, vitamins, and minerals and can be taken daily by men as a dietary supplement.
All Natural Ingredients:
Niacin, Zinc, Tongkat Ali, Horny Goat Weed, Xanthoparmelia Scabrosa, Cnidium Monieri, Mucuna Pruriens, Guarana Extract, DHEA, Panax Ginseng, Eleutherococcus, Avena Sativa, Saw Palmetto, Rhodiaola Rosea, Wild Yam, Arginine, Maca Root, Tribulus Terrestris, Muira Puama,

Healthymale Video

Ultimate lifestyle products for optimal male health.
---