Healthymale for Heroes Program!
We would like to thank our First Responders and Service Members with a special 17% Off promotional code.
You help make our world a better place!...
Secure Medical understands firsthand what it takes to be a First Responder or Military Service Member. The choice to make a personal sacrifice in service to others is why we commemorate these ladies and gentlemen. Here at Healthymale.com we actively hire and train former First Responders and Service Members who are looking for work in a new field. In our minds, the dedication and courage that these people display are unmatched. Some of our staff here have had personal encounters with these Heroes throughout our 20-year tenure. We feel a call-to-action to serve them as they have protected and served our communities.
Who can use the Heroes Discount:
Miltary
United States Army
United States Marine Corps
United States Navy
United States Air Force
United States Coast Guard
United States Public Health Service Commissioned Corps
National Oceanic and Atmospheric Administration Commissioned Officer Corps

First Responders
Police Officers
Firefighters
Paramedics
Emergency Medical Technicians
Rescue Workers
911 Operators

Status
Currently Employed, Enlisted or Retired

Get Your Heroes Discount Coupon Now!
Healthymale.com - Tempe, AZ
#1 Online Prescriber for Viagra Since 1998
1 Million Customers and 4 Million Prescriptions
1000+ 5 Star Reviews - A+ BBB Rating
USA Licensed Physicians and VIPPS Pharmacies
No Monthly Subscription or Auto Billing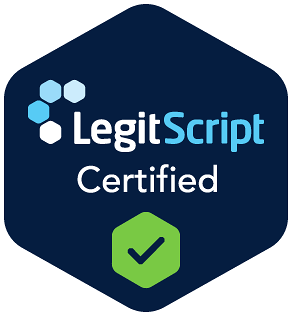 LIVE Agent
Call Center Open 7 Days a Week
We Are Open Today Between:
5 a.m. to 7 p.m. MST
Call Now