Male Supplements
Get Cutting Edge Herbal Supplements for Men
Men 30 to 90+ Do You Want to Obtain Optimal Health? Now You Can Get the Highest Strength and Quality Supplements Online With No Prescription Needed. Treatments for Weight Loss, Libido, Energy, Muscle, Vision, Prostate, Joint and More Shipped Direct to You.
Adaptogenic Herbs - What they are and how they benefit you
Adaptogens For Whole Body Healing
Fight or flight is an instinctive response within us that happens when we are faced with danger. That stressful feeling one would get while living in the wild, at the beginning of human existence, when a lion was lurking nearby. This response was meant to be an occasional occurrence but in today's world that same stressful feeling is ongoing and it is wreaking havoc on our health. Naturally occurring substances called adaptogens work with the human body to help it adapt to these stress levels and lessen their frequency. These compounds can be found in many different herbs and their benefits are vast.
Astragalus
This herb is known for it's immune-boosting and anti-aging effects. You can find tinctures in certain stores or make one yourself.
Aloe Vera
This powerful herb supports immunity and adrenal health. It is now being thought of as a super-food.
Ginseng
Ginseng is one that we have all probably heard of before now. This herb increases oxygen intake, improves stamina, relieves stress and it's effects, improves immune function, decreases the risk of cancer, reduces blood pressure, treats diabetes, improves memory. It's only possible and infrequent side effect is caffeine-like jitters.
Cordyceps
Technically, this one is a fungus which grows on the backs of caterpillars. It is used to combat impotence, kidney problems, hay fever and asthma due to allergies.
Holy Basil
Also called tulsi, this herb can fight fatigue and stress, boost immunity and regulate blood sugar, hormone levels and blood pressure.
Licorice Root
This root can increase endurance and energy, protect against damages caused from cortisol and boost the immune system. It may affect blood pressure, so be sure to check with your physician before ingesting licorice root.
Gotu Kola
Both Indian and Chinese traditions have called on this herb for medicinal purposes. It stimulates blood flow, can reduce swelling and is a potent antioxidant.
Ashwagandha
This is nicknamed "Indian Ginseng." It reduces damage caused by various stressors, improves stamina, stimulate the immune system, reduces the risk of cancer and heart disease and can lower cholesterol. Side effects are rare in recommended doses but large doses can cause diarrhea and vomiting.
Milk Thistle
Silymarin is an active compound in this plant which supports liver health and helps to manage stress-related hormones.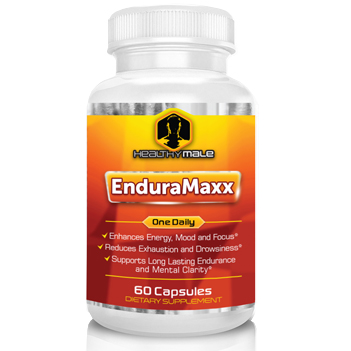 Rhodiola
The root of this perennial succulent, when cut, gives off a rose=like scent which gives it the common nickname of rose root. It increases stamina and memory, reduces stress, strengthens the heart, reduces cell mutations associated with cancer, treats severe depression and protects the liver.
Fresh Milky Oat
Immature oat seeds fill with a milk-like substance for just a few days and when harvested during this time you get this powerful adaptogen. This is great for the nervous system and calming stress.
This is a small selection of the adaptogens found in nature. These herbs can be used in teas, tinctures, glycerites, capsules or just eaten whole. They are different from pharmaceuticals in that they are nontoxic, mostly side effect free and work with physical, chemical and biological stress. Adaptogens have been used for centuries and their benefits seem to be endless.
---
About the Author:
Mark Delano is the Managing Editor and handles all day to day operations for HealthyMale.com. He is a personal fitness trainer, nutritionist and avid mountain biker who also enjoys exploring the trails of Arizona. Besides his everyday duties at HealthyMale, Mark is also a guest columnist for several blogs related to men's health.
Click to see more articles from Mark