Male Supplements
Get Cutting Edge Herbal Supplements for Men
Men 30 to 90+ Do You Want to Obtain Optimal Health? Now You Can Get the Highest Strength and Quality Supplements Online With No Prescription Needed. Treatments for Weight Loss, Libido, Energy, Muscle, Vision, Prostate, Joint and More Shipped Direct to You.
Can HGH Help Decrease Deep Visceral Belly Fat on Men
Human growth hormone (HGH) is clinically proven to promote fat reduction and combat several signs of aging, making it an almost miraculous aid to people struggling with the adverse effects of unhealthy body fat. HGH encourages your body to target fat as fuel by binding to the cellular receptors responsible for producing your natural growth hormones. It then triggers the activation of lipolysis, or the natural breaking down of body fat by cellular enzymes. Unfortunately, as fat cells proliferate to unhealthy levels, the body's ability to produce sufficient amounts of its own growth hormone diminishes.
As deep fat stores increase, we increase our risk of heart disease and type-2 diabetes. In this context, HGH can bolster lipolysis by affecting your body's insulin production. Under normal circumstances, the presence of insulin will encourage the growth of fat cells. However, by introducing additional HGH into the system, you diminish insulin's ability to promulgate additional fat cells. Ultimately, HGH's regulation of insulin helps to curb the creation of deep belly fat and thus reduce an important risk factor of heart disease and type-2 diabetes.
The clinical science behind HGH is strong and it consistently and unambiguously indicates an increased reduction of fat and a consequent reversal of typical signs of aging. As fat builds in the body, we lose our ability to release natural growth hormones creating an unfortunate and unhealthy snowball effect. The more body fat present, the less able the pituitary gland is able to release native growth hormones - as fat levels increase, the body's ability to establish proper levels of lipolysis decrease. Human growth hormone is perhaps most needed by those who are unable to produce sufficient levels of it themselves.
By working in tandem with your body's own natural chemistry, HGH works from the cellular level to reprogram the way in which your body creates and handles fat cells. It directly affects the hormonal imbalances that are fundamental to typical weight loss regimen. Many people strive, with great dedication and effort, to lose or control their weight through strict diet and exercise programs.
While those efforts are both important and commendable, without addressing the hidden hormonal problems, sliding back into unhealthy weight ranges remain merely one mistake away. Without addressing the fundamental causes of fat production, it is extremely difficult to properly take control of our health. Fortunately, even for those whose bodies have become less able to generate lipolysis, studies have shown that HGH right the hormonal imbalances.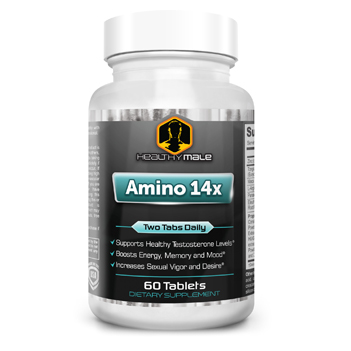 Spanish researchers were able to trigger a significant release of natural HGH by using a conjunction of 2 growth hormones on patients drastically over their target weight. Though obesity reduces the production of native growth hormone, ultimately diminishing our body's ability for self-regulation, the introduction of external growth hormones can potentially assist patients in returning to healthy body fat levels.
Further, studies released by the New England Journal of Medicine showed that HGH contributed to a 48% reduction in belly fat, a 62% reduction of loose skin and a 62% slimming of the body's silhouette. Studies consistently reaffirm HGH's ability to reduce unhealthy fat and promote the production of muscle. A double-blind placebo study conducted over a 9 month period in Sweden indicated that adults with HGH deficiencies were able to burn 20% of their accumulated body fat when hormone levels were stabilized at appropriate levels.
Not only were the patients able to accomplish this reduction without even diet or exercise, most of the fat burned was unhealthy abdominal fat (a decrease of 30%) and unwanted peripheral fat (a decrease of 13%). The reduction of deep belly fat was confirmed by consequent CT scans, visually indicating an interior reduction of unhealthy fat stores.
By working with your body's natural chemistry, HGH affords comfort and progress to those struggling against body fat buildup. It's clinically shown to target fat production at the cellular level, regulating lipogenesis and catalyzing the body's natural ability to burn fat. Consequently, without even resorting to a change in diet and exercise, human growth hormone can help empower you to reclaim bodily autonomy and not only reach your ideal weight levels, but maintain those levels. Consequently, you'll not only feel healthier and younger, you'll look it too.
---
About the Author:
Mark Delano is the Managing Editor and handles all day to day operations for HealthyMale.com. He is a personal fitness trainer, nutritionist and avid mountain biker who also enjoys exploring the trails of Arizona. Besides his everyday duties at HealthyMale, Mark is also a guest columnist for several blogs related to men's health.
Click to see more articles from Mark