Male Supplements
Get Cutting Edge Herbal Supplements for Men
Men 30 to 90+ Do You Want to Obtain Optimal Health? Now You Can Get the Highest Strength and Quality Supplements Online With No Prescription Needed. Treatments for Weight Loss, Libido, Energy, Muscle, Vision, Prostate, Joint and More Shipped Direct to You.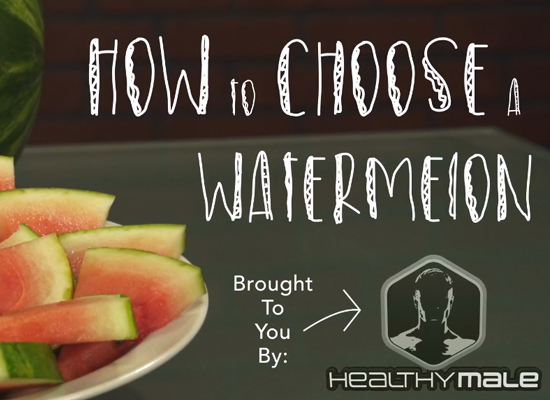 How to Pick the Perfect Watermelon Fool Proof Secrets Exposed Choosing the Best Ripe Watermelon
Watermelon is a delicious snack on its own, mixed in a fruit salad, or even grilled with some blue cheese and prosciutto.
Itís also loaded with health benefits like vitamin C and A, and heavy with Lycopene a natural anti-oxidant along with the Amino Acid Citrulline which helps maintain your immune system.
Choosing a proper watermelon is paramount though, the fruit should be ripe and not picked too early, and here are a few specific things you need look for.
It should feel heavy for its size. Whether is a big one or little one its weight indicates that itís full of water and ripe.
Make sure itís symmetrical in shape, this means it received consistent amount of sunshine and water during its growth.
Look at the field spot. Itís the dark yellow spot indicating where the watermelon sat on the ground and ripened.
The darker the spot the better, youíll want to avoid the melon if the yellow is too light, that generally means itís been picked too soon.
The skin should be dark green in color with a dull appearance; a shiny watermelon is usually not yet ripe. Also important is that you see no bruises on the skin.
Watch the HealthyMale Video and Learn the Fool Proof Secrets of Choosing the Perfect Watermelon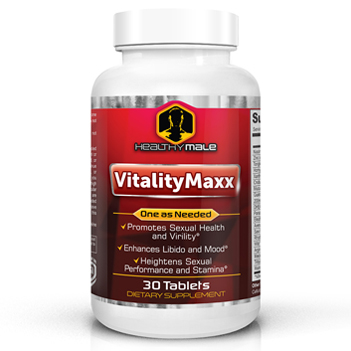 Supports Sexual Health, Libido and Stamina Try VitalityMaxx
Because VitalityMaxx Performance Enhancement includes the largest concentration attainable from over 10 natural herbs, including epimedium, or horny goat weed, it is a completely safe solution, without any side effects. No hormones, preservatives, artificial ingredients, fillers, binders, jitters, antibiotics, gluten, or sugar included.
Get 25% Off Your Order Automatically by Clicking the Buy Now Button!
---
About the Author:
Mark Delano is the Managing Editor and handles all day to day operations for HealthyMale.com. He is a personal fitness trainer, nutritionist and avid mountain biker who also enjoys exploring the trails of Arizona. Besides his everyday duties at HealthyMale, Mark is also a guest columnist for several blogs related to men's health.
Click to see more articles from Mark