Male Supplements
Get Cutting Edge Herbal Supplements for Men
Men 30 to 90+ Do You Want to Obtain Optimal Health? Now You Can Get the Highest Strength and Quality Supplements Online With No Prescription Needed. Treatments for Weight Loss, Libido, Energy, Muscle, Vision, Prostate, Joint and More Shipped Direct to You.
Is Green Tea Extract a Viable Weight Loss Solution?
Drinking more water, exercising regularly, following a clean diet, and drinking green tea every morning are some of the most common tips for weight loss. Enhancing weight loss with regular green tea consumption is one of the most commonly utilized tools, as it boasts many additional health benefits.
Green Tea Extract as a Fat Loss Facilitator
Over the past 20 years, researchers have been looking into the benefits of green tea extract, and they have found one common result: green tea enhances metabolism and encourages fat loss. This is due to the bioactive polyphenolic compounds that are found in the leaves of green tea trees. The predominant polyphenols that are present in green tea extract include catechins and epicatechin, epicatechin-3-gallate, epigallocatechin, and epigallocatechin-3-gallate (EGCG).
In a study published in the Journal of Obesity that focuses on the fat-mobilizing effects of green tea, it was discovered that EGCG also aides in fat oxidation. This result in itself proves the positive effect that green tea extract has on weight loss efforts.
Inhibition of Enzymes Involved in Fat Storage
Contrary to other weight loss supplements that tend to increase heart rate and blood pressure as a side effect of stimulating sympathetic hormone release, green tea extract contains catechins that actually break down norpinephrine. As a result, the biological effects of this extract, which include increased metabolism and increased fat breakdown, are prolonged. Regular consumption of green tea can also act in reducing food intake.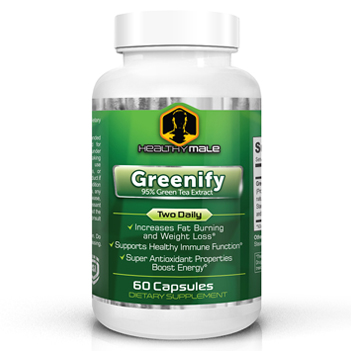 Eliminating Other Health Conditions
Additional studies also credit green tea for effectively preventing heart disease and cancer. As it lowers cholesterol levels in the blood, green tea is positively associated with a reduction of various forms of heart disease. Scientists claim that this is due to the antioxidant capacity in the blood after intake of green tea. Thus, lowering levels of oxidized LDL. In addition, many human-based studies also show a correlation between increased consumption of green tea and a decreased risk of cancer.
Green Tea Vs. Green Tea Supplements
For green tea drinkers, great variability can exist in the makeup of bioactive compounds due to the way in which the leaves were processed. Factors such as geographic location, growing conditions, type of tea, and preparation methods can determine the amount og EGCG that is present in a particular type of tea. However, standardized extracts of EGCG are much more precise.
---
About the Author:
Mark Delano is the Managing Editor and handles all day to day operations for HealthyMale.com. He is a personal fitness trainer, nutritionist and avid mountain biker who also enjoys exploring the trails of Arizona. Besides his everyday duties at HealthyMale, Mark is also a guest columnist for several blogs related to men's health.
Click to see more articles from Mark