Male Supplements
Get Cutting Edge Herbal Supplements for Men
Men 30 to 90+ Do You Want to Obtain Optimal Health? Now You Can Get the Highest Strength and Quality Supplements Online With No Prescription Needed. Treatments for Weight Loss, Libido, Energy, Muscle, Vision, Prostate, Joint and More Shipped Direct to You.
Matcha - Green Tea with Antioxidant Benefits
Matcha is a variety of green tea that has been used in Japan for hundreds of years, but is only beginning to become popular in the West. Matcha offers superior health benefits, and can make a great replacement to other caffeinated beverages like coffee and black tea.
Matcha - Green Tea with Benefits
The manufacturing process of matcha starts with shade-grown tea plants. When the tea is grown in the shade, it increases the amount of chlorophyll and amino acids in the leaf. Chlorophyll produces the vibrant green color that is characteristic of matcha, while the amino acids create the distinctive flavor. After harvesting the shade-grown tea leaves, they are specially processed and then ground into a very fine powder. Matcha powder is then whisked together with hot water to create the finished drink.
Matcha is the type of tea used in the traditional Japanese tea ceremony, a hallmark of Japanese culture. The ceremony is considered to be an expression of Japanese aesthetic and spiritual ideals. As far as tea varieties go, matcha is not very common, accounting for only 0.6% of all tea grown.
Compared to other types of tea, matcha has superior health benefits. This is not only due to the fact that it's grown in the shade, but also because consuming the powdered whole leaf provides you with more of the benefits than drinking tea-steeped water, as would be the case with other tea varieties.
There are quite a wide variety of beneficial compounds present in matcha. Some of them include polyphenols, catechins, L-theanine, and theophylline. Aside from these healthful antioxidants and amino acids, matcha also is a source of essential nutrients including vitamin D, vitamin C, vitamin E, vitamin K, B vitamins, and trace minerals.
The powerful antioxidants found in matcha are responsible for a large portion of the beverage's health benefits. Antioxidants are compounds that help to prevent damage to your body's cells. Such cell damage can lead to conditions such as cancer. Scientific research has shown that drinking matcha can lower your risk of cancer, cardiovascular disease, and type 2 diabetes. The traditional beverage strengthens your immune system, lowers your blood triglyceride and cholesterol content, raises your metabolism, and improves mental clarity. The mental clarity aspect is not only due to the small amount of caffeine found in matcha, but also to L-theanine, an amino acid that increases alpha waves in the brain.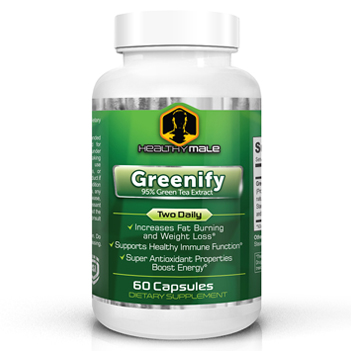 The health benefits of matcha outweigh those of other similar beverages, such as coffee. It also has a lower caffeine content than most other teas, preventing the negative effects of too much caffeine, such as insomnia and agitation. Matcha is a very enjoyable, healthful, and elegant beverage that will find a perfect home in your daily routine.
---
About the Author:
Mark Delano is the Managing Editor and handles all day to day operations for HealthyMale.com. He is a personal fitness trainer, nutritionist and avid mountain biker who also enjoys exploring the trails of Arizona. Besides his everyday duties at HealthyMale, Mark is also a guest columnist for several blogs related to men's health.
Click to see more articles from Mark