Male Supplements
Get Cutting Edge Herbal Supplements for Men
Men 30 to 90+ Do You Want to Obtain Optimal Health? Now You Can Get the Highest Strength and Quality Supplements Online With No Prescription Needed. Treatments for Weight Loss, Libido, Energy, Muscle, Vision, Prostate, Joint and More Shipped Direct to You.
Rhodiola Rosea - Nature's Remarkable Herb
Rhodiola Rosea-Nature's Remarkable Herb
Sometimes referred to as golden root or arctic root, Rhodiola Rosea is regarded as an adaptogenic herb.This simply means that its actions are nonspecific and do not disrupt normal biological function, yet the overall effect is increased resistance to stress and enhanced vitality and general strength. Rhodiola Rosea grows at high altitudes and originated in Russia. It is now also grown and harvested in Asia and certain parts of Europe.
Cancer and Heart Health
For those struggling with cancer or heart disease, Rhodiola Rosea may offer significant benefits. Such problems are often linked to stress, and therefore because of its ability to help a person adapt to stress, Rhodiola Rosea may minimize damage and strain to the heart.
Additionally, the herb is a powerful antioxidant, and therefore reduces the risk of free radical damage, the latter of which leads to malignancies. In 2010, Russian researchers discovered that the herb slowed tumor growth by almost 40 percent and lowered the risk of metastasis by just over 50 percent.
Depression
In studies conducted on laboratory animals, Rhodiola Rosea extract appeared to enhance the production of serotonin precursors in the brain, including tryptophan, and 5-hydroxytryptophan. Extensive research has been conducted on serotonin, including how it regulates behavior, pain perception, appetite, temperature regulation and smooth muscle contraction. When balanced, it results in a sense of mental well-being and contentment, but too little or too much can cause depression, insomnia or anxiety. Rhodiola Rosea is believed to regulate these substances in the human brain, and ultimately prevent depression.
Enhanced Memory
Studies involving proofreading tests have shown that Rhodiola Rosea enhances concentration and memorization ability over prolonged periods.The herb is also believed to increase the brain's bioelectrical activity, thus improving brain energy and memory.
In a randomized study conducted in 2012 on 40 students, general well-being, mental performance, psychomotor function and physical fitness were all enhanced in the group given Rhodiola Rosea as opposed to the placebo group. The average scores of the group that received the placebo and the group that received the herb were 3.20 and 3.50, respectively.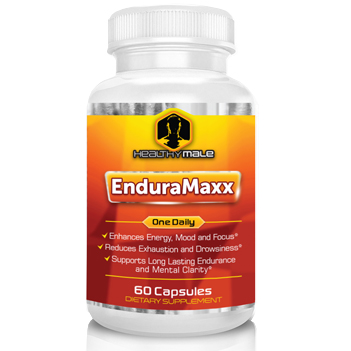 Muscle Recovery
Rhodiola Rosea also shortens recovery time after extended workouts, according to studies completed on male athletes. This is likely due to its ability to increase RNA enzyme levels, which play a key role in muscle recovery following exhaustive exercise. It also stimulates other important recovery mechanisms, such as anabolic activity and muscle protein synthesis.
Immune System Benefits
Rhodiola Rosea also protects and stimulates the immune system by supporting metabolic balance. It has been shown to increase NK cells in the spleen and stomach, which are responsible for seeking out and destroying abnormal cells before they multiply. It is believed that this action may stem from herb's ability to normalize hormones by stabilizing the release of glucocorticoid in the bloodstream.
Additional Considerations
The medicinal benefits of Rhodiola Rosea are found in its roots, and the harvesting and manufacturing process is somewhat lengthy. Plants are harvested approximately every five years, and the roots ground and boiled at high temperatures to create the extract that is eventually manufactured in powdered form and taken as capsules. It can also be consumed in the form of tea or the liquid extract itself, but capsules are the preferred administration method among most consumers. Additional studies are currently underway in Germany and Australia to learn more about the potential benefits of Rhodiola Rosea and its positive effects on the human body.
---
About the Author:
Mark Delano is the Managing Editor and handles all day to day operations for HealthyMale.com. He is a personal fitness trainer, nutritionist and avid mountain biker who also enjoys exploring the trails of Arizona. Besides his everyday duties at HealthyMale, Mark is also a guest columnist for several blogs related to men's health.
Click to see more articles from Mark