Male Supplements
Get Cutting Edge Herbal Supplements for Men
Men 30 to 90+ Do You Want to Obtain Optimal Health? Now You Can Get the Highest Strength and Quality Supplements Online With No Prescription Needed. Treatments for Weight Loss, Libido, Energy, Muscle, Vision, Prostate, Joint and More Shipped Direct to You.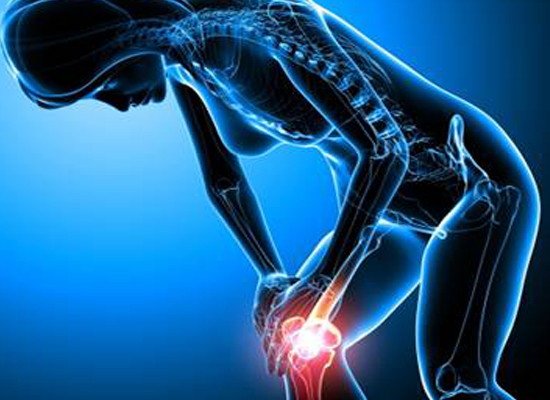 The Aging Process and the Deterioration of Joints and Cartilage
Deterioration of the bodies cartilage and joints is a common side effect of aging. This deterioration known as osteoarthritis (OA) and/or arthritis, effects nearly 27 million Americans.
Aging And The Body
As the body ages, the wear and tear begins to show. The body tires and injures easily causing soreness and making demanding activities harder than they used to be. Part of the aging process is the natural deterioration of cartilage around joints. This cartilage acts as a kind of shock absorber, so as the body looses more and more of this cushion it also experiences greater soreness.
Taking Care Of Your Joints
The cartilage is connected to the end of the bones at every joint. As the body ages and the cartilage deteriorates the joint will experience inflammation and a lack of lubrication resulting in bone scraping against bone. This develops into bone spurs also known as an osteophyte which is a growth that occurs along the edge of the bone and can be incredibly painful.
Common Factors in Developing Osteoarthritis
Age: Most people who develop osteoarthritis are over the age of 55. Genetics: Having a history of OA in the family is a good indicator that you may also develop osteoarthritis. Gender: Gender plays an interesting role in the potential development of OA. It is more commonly developed in men under the age of 45 and women over the age of 50. Weight: Being overweight can create additional stresses on a person's joints and cartilage which increases the rate of deterioration and the likelihood of developing osteoarthritis. Occupation: If your job is more physically demanding you are at a greater risk of developing OA.
Treatment Options
While there is no cure for arthritis or osteoarthritis, there are things that can be done to lessen the pain, discomfort and impact it can have on your life. Treatment options include the following: Heat and Cold Therapy - alternating heat and cold compresses can go a long way in loosening muscles and reducing pain and inflammation around a joint. Exercise - exercise can actually help keep bones strong and reduce the impact of osteoarthritis. Braces - wearing a brace around the afflicted area can provide added support to weakened joints. Prevention - although there is not much that can be done to prevent OA, living a healthy lifestyle can reduce the risks of getting OA and prevent it from getting worse.
---
About the Author:
Mark Delano is the Managing Editor and handles all day to day operations for HealthyMale.com. He is a personal fitness trainer, nutritionist and avid mountain biker who also enjoys exploring the trails of Arizona. Besides his everyday duties at HealthyMale, Mark is also a guest columnist for several blogs related to men's health.
Click to see more articles from Mark