Male Supplements
Get Cutting Edge Herbal Supplements for Men
Men 30 to 90+ Do You Want to Obtain Optimal Health? Now You Can Get the Highest Strength and Quality Supplements Online With No Prescription Needed. Treatments for Weight Loss, Libido, Energy, Muscle, Vision, Prostate, Joint and More Shipped Direct to You.
Why Am I Always Tired?
Fatigue or extreme tiredness is an issue that affects millions of people every single day. Some people try to function despite their fatigue, and others just go with the lack of flow. A large portion of people have no idea why they are tired because they do not see a specialist. The following are some of the most common causes of fatigue and extreme tiredness:
Thyroid Disease
Thyroid disease is a condition that many women have. It comes from hormonal imbalances and nutritional deficits. Lack of iodine is one of the items that cause women to experience symptoms of fatigue and thyorid malfunction. Allergies to certain foods can cause the thyroid to act out, as well.
Adrenal Issues
A person can experience fatigue because of an imbalance in the release of cortisol. The condition can cause symptoms such as confusion, failure to sleep all night, stiff joints and muscles, weight gain and symptoms that resemble the flu. Yeast overgrowth and infection can come from the condition, as well.
A Calm Life
Itís always good to have a calm life, but sometimes peopleís lives are too clam. Lack of exercise that comes along with a sedentary lifestyle can cause more problems than fatigue. A sedentary life can also cause a person to gain a lot of undesired weight and lose his or her sense of motivation to get things done.
Depression
Depression is a condition that affects millions of people, and its symptoms involve severe fatigue. Depressed people sometimes cannot seem to make it out of the bed. They can sleep for more than 16 hours at times, and that is due to the air of darkness that is over them.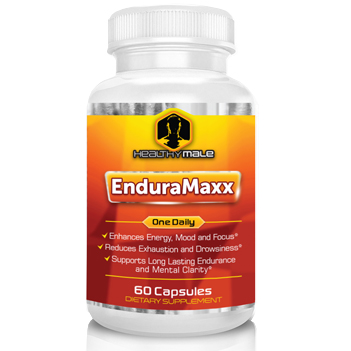 Bad Sleep Quality
Bad sleep quality can set off a vicious cycle of being fatigued and falling asleep and then being fatigued again. Sleep should be at least eight hour per day, and it should occur within the confines of a quiet and peaceful place.
Many more reasons exist as to why some people become fatigued and others do not. Anyone who is experiencing fatigue should contact a professional and see him or her for diagnosis and treatment. Treatment could be a matter of diet, lifestyle, or a need for a specific type of medication. The sooner the person gets to the doctor, the sooner a treatment regime can begin.
---
About the Author:
Mark Delano is the Managing Editor and handles all day to day operations for HealthyMale.com. He is a personal fitness trainer, nutritionist and avid mountain biker who also enjoys exploring the trails of Arizona. Besides his everyday duties at HealthyMale, Mark is also a guest columnist for several blogs related to men's health.
Click to see more articles from Mark