Male Supplements
Get Cutting Edge Herbal Supplements for Men
Men 30 to 90+ Do You Want to Obtain Optimal Health? Now You Can Get the Highest Strength and Quality Supplements Online With No Prescription Needed. Treatments for Weight Loss, Libido, Energy, Muscle, Vision, Prostate, Joint and More Shipped Direct to You.
Will B Vitamins Help to Reduce Your Anxiety?
When it comes to mental health issues, medication does not help everyone. For some mental health problems like depression, medications are approved if they have an efficacy that is slightly higher than a placebo. Because of this, natural options are extremely popular among people who suffer from mental health problems.
At the same time, some people dislike vitamins or therapy because they tend to work slower. It takes time for a healthy approach to have an effect, and some people are not patient enough to try this route.
Different types of vitamins and minerals can help alleviate anxiety. In research studies, a number of patients with anxiety symptoms are shown to have a deficiency in certain nutrients.
By boosting their consumption of these nutrients, individuals might be able to reduce the anxiety that they experience.
There are some potential problems though. B vitamins will only work for some people. It depends on if a vitamin deficiency is actually causing your anxiety symptoms. If this is the cause, then the vitamins should help alleviate your symptoms.
They Might Not Be Medicine, But They Are Effective
Many people in the natural health community have spent years supporting vitamins as an anxiety treatment. Depending on the vitamin, the results varied. Magnesium helped with anxiety, although other vitamins were less effective. At the same time, there are problems with just consuming vitamins to alleviate anxiety. If you do not have a healthy diet, the underlying problem is what you eat. Consuming vitamins will not help everyone, and it is far more important to just consume a healthy diet.
There are times when consuming more of a vitamin will not help you. If your body does not need the vitamin, it will excrete it as waste when you use the restroom. Your body is not designed to hold on to nutrients that it does not need. Because of this, adding vitamins to your diet may not help much.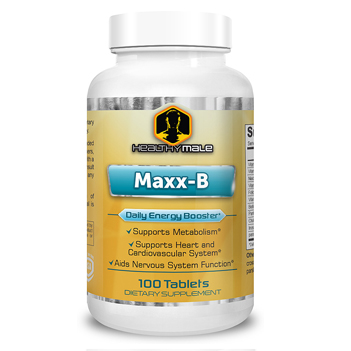 There is also always a chance that you could consume too many vitamins. Fat-soluble vitamins are actually stored within your body for longer. If you consume too many fat-soluble vitamins, it can actually cause you to overdose. Even water-soluble vitamins can still cause problems. When you choose to add vitamins to your diet, you need to be as selective as possible. Make sure to discuss your dietary needs and health conditions with your doctor. Before you start taking extra B vitamins, make sure that you get your doctor's approval.
B Vitamins Offer Anxiolytic Benefits
There is a type of effect called the anxiolytic effect. Also known as the anti-anxiety effect, this process involves vitamins that have anti-anxiety properties. When given in higher doses, these vitamins can reduce anxiety symptoms in individuals who have or do not have vitamin deficiencies.
B vitamins are one of the vitamins commonly connected to the anti-anxiety effect. These vitamins may offer a cure or a reduction in anxiety symptoms. By doing your research and finding out how B vitamins work, you can decide if this option will work for you.
---
About the Author:
Mark Delano is the Managing Editor and handles all day to day operations for HealthyMale.com. He is a personal fitness trainer, nutritionist and avid mountain biker who also enjoys exploring the trails of Arizona. Besides his everyday duties at HealthyMale, Mark is also a guest columnist for several blogs related to men's health.
Click to see more articles from Mark